Match Report - QEGS' Girls Football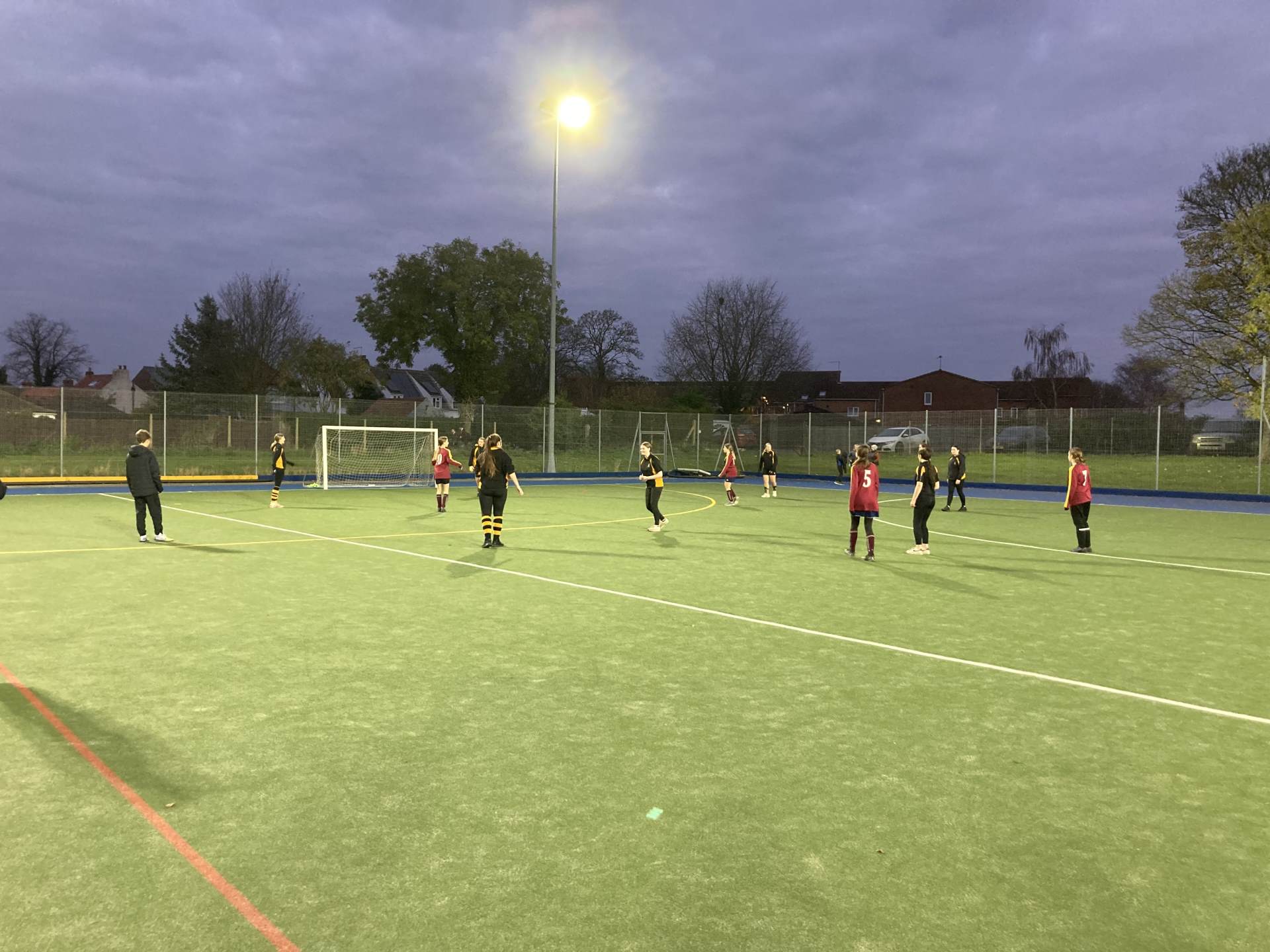 QEGS Horncastle girls were in action on the football pitch again this week as QEGS hosted the Y9 & Y10 girls football tournament for local schools. 7 schools were represented with each team playing each other throughout the evening. It was brilliant to see so many girls playing football and also to see the high level of skill and gameplay that was on display.

QEGS Horncastle came 2nd overall. Throughout each game the girls showed teamwork, resilience and an unwavering determination to see them unbeaten all evening.

QEGS Horncastle and Banovallum had a thrilling game. An early lead for Banovallum, followed by a penalty and equaliser for QEGS, the game ended with a few fantastic saves with one shot hitting the post. The game finished 1-1. We are delighted that Banovallum finished the tournament in 3rd.

Well done to everyone that took part. We'll look forward to seeing you all again in the Spring!
Match report by Mrs Fieldsend