From Lincs to London: One Doctor's Extensive Career Path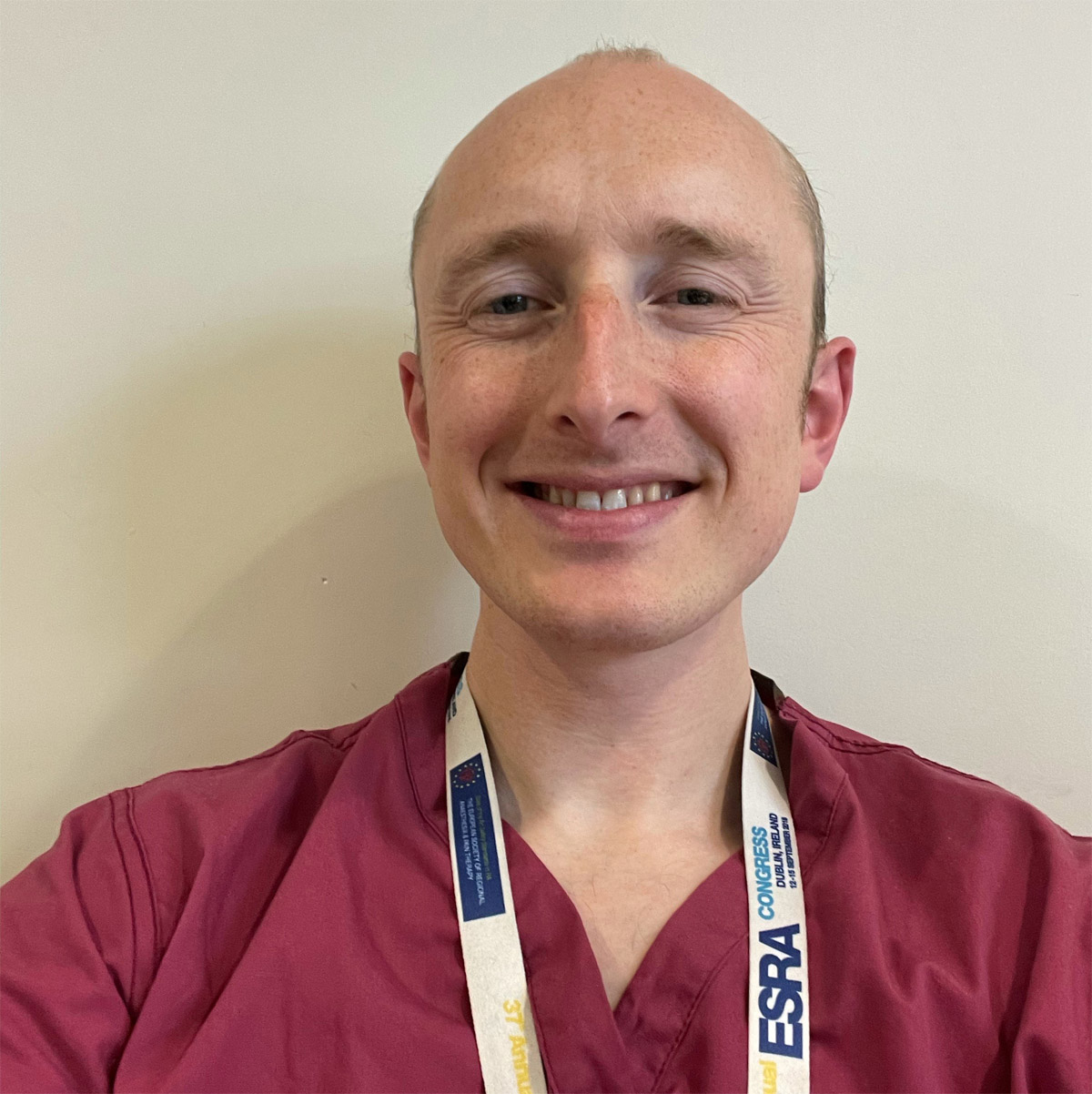 Dr James Parry is an NHS consultant anaesthetist at the Royal National Orthopaedic Hospital, Stanmore and gives us an insight into his career journey and current role below.
Can you tell us about your experiences since leaving QEGS and how you became an anaethetist?
It has been a long journey, 16 years in fact! After leaving QEGS in 2003, I went to Newcastle University to study medicine and then worked in northern hospitals for my junior years. I moved to London for my senior training as an anaesthetic registrar as I had always wanted to live and work in the capital and have ended up staying!
Before finishing training, I took a year out to do a fellowship in Perth, Australia, heading out with my wife and our daughter who was five months old at the time. It was an amazing adventure: we travelled in campervans, swam with 12-foot whale sharks and I learned to kite surf. I gained skills in my sub-specialist interest of regional anaesthesia (blocking the nerves to allow the patient to have surgery awake). On returning to the UK, I finished my training before applying for a consultant post.
The coronavirus pandemic has been particularly challenging for anaesthetists, testing our resilience to the max. Working at the Nightingale Hospital in the Excel Centre in East London and my intensive care unit at RNOH during the pandemic has been an eye-opening experience. These were some of the most critically unwell patients I have ever looked after.
Did you always want to be a doctor?
No! I was good at science subjects at A Level and a friend of mine said, "I'm considering applying for medicine." I thought, "Yeah OK, that fits!"
What is your fondest memory from your time at QEGS?
Being in sixth form and the friendships I formed. Sixth form gave me the feeling of independence where you were treated as an adult by the teachers but with a good support network. I am still in regular contact with many friends from QEGS.
Who was the person who inspired you during your time at QEGS?
Miss Cooper. She pushed me on the hockey pitch to be the best I could be, and this has also helped with my motivation to achieve things in my career.
What subjects or activities helped prepare you for your current role?
The science subjects are the obvious ones, but it is very important to have good teamwork, leadership and communication skills so being part of sports teams has been very useful. Having other interests outside of medicine is also important to ensure you are well balanced and can relax outside of work!
Has growing up in Lincolnshire influenced your work?
Lincolnshire is a great place to grow up and I have fond memories as a child there. QEGS also afforded me many opportunities which stood me in good stead to get where I am today.
What has been your biggest achievement?
So far, it is getting my consultant job. It took a long time, lots of exams and night shifts and missing lots of social occasions so there was a huge sense of relief when I got it. That and my young family.
What advice would you give to a current student at QEGS, who might want to follow in your footsteps?
Speak to doctors to get their insight into the job. Read 'This is Going to Hurt' by Adam Kay (an accurate, moving, and funny no-holds-barred depiction of life as a trainee doctor). Do work experience - you would be welcome at RNOH! Work out what you enjoy doing; if you enjoy science, learning new skills and working with people a career in medicine could be for you.
Don't just study! It is so important to be able to communicate and show empathy. This is not achieved by being good at chemistry but by being a well rounded individual with other life skills. Applying to medical school is competitive so if you have anything different on your CV that makes you stand out, use it! Good luck!