Work hard, take opportunities and never give up…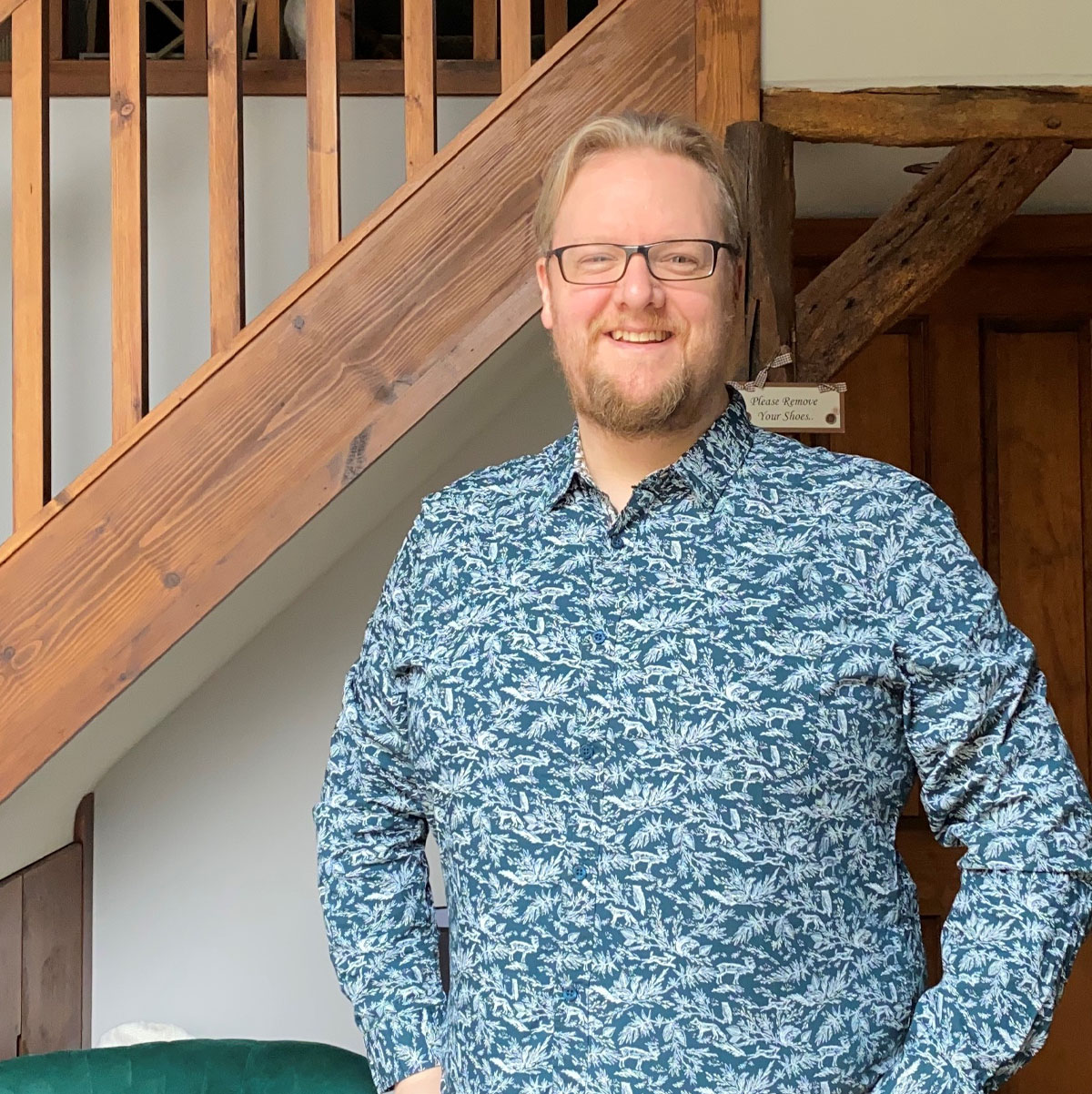 Alumnus David Jameson has certainly taken every opportunity life has thrown at him, from studying geological sciences, to shifting to the hospitality and pub management industry, to winning the UK Coffee Cocktail Championship twice, to becoming Director of Coffee Innovation for Tim Hortons!
Can you tell us about your experiences since leaving QEGS and how you reached current role?
It certainly hasn't been the most direct or conventional path. I went to Leeds University to study geological sciences, alongside my best mate Mark Buckingham. I realised that it wasn't really for me though, and that I was much happier working with people and serving customers in my weekend pub job, so I chose to make a career in hospitality and go into pub management.
A few years later, tired out by the long and late hours, I moved into coffee, and worked for a range of different coffee companies from small independent speciality coffee roasters to Starbucks. From managing coffee shops, to looking after big London catering accounts like Sky TV and Goldman Sachs, through training, roasting, green coffee buying and tasting, I covered a huge range of different roles. A particular highlight at this time was competing in coffee competitions. These are slightly niche pseudo-sports where baristas compete to create the best coffee drinks in front of a panel of judges. I won the UK Coffee Cocktail Championship twice and finished sixth in the world championships in Shanghai in 2016, before going on to coach the 2017 world champion.
Although I certainly didn't plan it this way, the depth and diversity of experience that I have has made me the ideal candidate for my current role as Director of Coffee Innovation for Tim Hortons International, a coffee and doughnut chain originally from Canada, with its European office in Switzerland.
What is your fondest memory from your time at QEGS?
I genuinely loved my time at QEGS, and it's hard to pick one specific memory which I hold most dear. From epic ski trips with Mr Rees to Friday Night Hockey Club with Miss Cooper, DofE expeditions with Ms Boocock (Mrs Payne) and the endless school plays with Miss Woodhouse and Mrs Griffin, it's impossible to land on one thing over all others.
One thing that I think gets overlooked in terms of how valuable it was is the Talking Newspaper, which I hope is still going one way or other. To come together as a team of students from different year groups, almost at random and record a professional audio tape for the blind is so incredible in so many ways. Learning a complex task quickly; spontaneously working in a brand new team with people you don't necessarily know and doing it all to support disadvantaged members of the local community. Wow! What a project. I wish I had realised at the time how important that really was.
Who was the person who inspired you during your time at QEGS?
So many people: teachers, students and staff were all massively inspirational. I think about Herr Hobson, the German teacher, who I told during my first week in his class that there was no conceivable way I would take GCSE German the following year. He quietly and patiently changed my mind over the course of the year, resulting in my achieving an A in the final exam.
Dr Wood motivated me to study geology at AS Level, and as a result, I was part of the first Geology class for some years. Mrs Griffin who encouraged me to do my singing exams and Miss Woodhouse who would patiently tolerate my ad-libbing my lines in a Shakespeare play before reminding me that I really ought to learn what was ACTUALLY written!
What subjects or activities helped prepare you for your current role?
The funny thing is, it's pretty much all of them! I studied French and German for GCSE, both of which I use regularly in Switzerland. I use chemistry, physics, biology and geology for my work on coffee growing, processing and brewing. I use maths (but particularly the statistics module from A Level) all the time analysing data from marketing research, and without my English and drama experience, I would have struggled with competitions and presentations.
Has growing up in Lincolnshire influenced your work?
Absolutely. Living in a farming community has helped me empathise with the struggles and identify with the culture of farming communities around the world. Coffee farms I have visited in Colombia and Honduras remind me of potato or sugar beet farms from around my home village of Bardney.
Deeper than that, it's given me a real appreciation for authentic, local food. Myers Plum bread, proper Lincolnshire sausages, sprouts, Poacher cheese, Batemans beer - it all tastes of home, and means something. It's made me understand that local food is a massive part of who you are and appreciating the hard work that goes into producing that food means that it deserves to be recognised as something very special. I get a surge of pride when I eat food that comes from Lincolnshire.
What has been your biggest achievement?
I am currently one of fewer than a hundred licensed professional coffee tasters (Q graders) in the UK. It's a process of training yourself to fully understand the sensory aspects of coffee, and you qualify by sitting 19 exams over the course of a week, all of which you have to pass. It's an extremely difficult qualification to get, and the pass rate is very low, so I'm very proud to have achieved it after 15 years working in coffee.
What advice would you give to a current student at QEGS, who might want to follow in your footsteps?
There's never any wasted education. Something you learn today that you think you will never use can turn out to be extremely important. You should treat experiences the same way - you never know when you'll look back and realise that doing something innocuous 25 years ago has helped shape your life now. Make the most of the advantages and privileges you have, work hard, take opportunities and never give up.